We are proud to have staff with a variety of background, gender, and hobbies.
At YAO Dental Clinic, you can always find a staff that understands you and speak "your language"!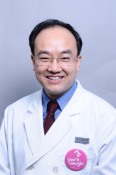 George (Sen) Yao, DDS, phD
With over 30 years of experience in the dental industry, Dr. Yao had been the vice president of several large-scaled public hospitals in China before he decided to open his own dental clinic. He received his D.D.S degree from the Fourth Military University of China with a full scholarship. He also studied abroad in Japan, Italy, and the United States for several years each. Right now, Dr. Yao is a fellow of the American Association of Orthodontists (AAO) and the World Federation of Orthodontists (WFO), an executive adviser of the Chinese Stomatological Association Fujian Branch (CSAFB), and the president of the Macao Society of Orthodontists (MSO). Dr. Yao specializes in orthodontics and dental implants.
Sally (Yang) Li, DDS
Born and raised in Chongqing, China. Dr. Li had a dream of becoming a dentist since she was in middle school. After 13 years of clinical experience in a public hospital in Chongqing, Dr. Li joined YAO Dental Clinic where she specializes in specializes in dental implants, root canal therapy, dentures and partials, and CAD/CAM metal-free crowns. Dr. Li is a great communicator especially to new patients and is currently a member of the Chinese Dental Association and the Chinese Stomatological Association.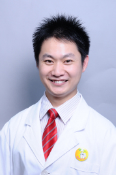 Mingyi Zheng, DDS
Dr. Zheng has been with YAO dental clinic for over five years. His humorous yet empathetic personality makes him a super star among our patients. Dr. Zheng specializes in root canal therapy, metal-free crowns, wisdom tooth extractions, and periodontal care. Dr. Zheng is currently a member of the Chinese Dental Association.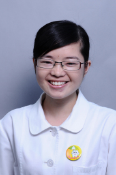 Zhixia Gao, DDS
If you are looking for a dentist for your kid(s), you'll want to meet Dr. Gao! She's amazing at working with young patients and is able to make every dental session fun and painless. Dr. Gao has over five years of clinical experience and specializes in orthodontics, children's dentistry, teeth whitening, and more. She's a member of the Chinese Dental Association.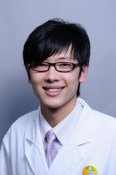 Jingcheng Lai, DDS
Dr. Lai joined YAO dental clinic a year ago and has been quickly loved by our patients. He specializes in orthodontics, teeth whitening, tooth fillings, and more. He's rated as the most improved team member in 2011 by his peer dentists. Dr. Lai is also a member of the Chinese Dental Association.